This all-inclusive retreat in Collioure, France, is an experience designed to strengthen your writing, and also your relationship with the physical world.

When was the last time you literally stopped to smell the roses? Felt the sun on your skin, floated in a beautiful sea, broke a sweat hiking, tasted — really tasted — excellent wine?
Come to your Senses (formerly Return to the Tactile)
Hello body, good to feel you again.
Increasingly we live in our heads, and so much of our writing resides there now, too.
This workshop is designed to return you to the tactile.
---
Come to Karbohemia (in Collioure, France) to strengthen your writing skills, and also your relationship with the physical world. Be a body in space again. 
Collioure is my little spot in France where I go each year to write and replenish myself; now I want to share it with ten of you.
Register now to reserve your spot for 2019.
Return to Your Senses: May 26-June 1, 2019. 
---
Come to Karbohemia for my special recipe for becoming reacquainted with your senses, a Portland-Franco blend of: meditation, daily smoothies+visits to the best boulangerie, wine-tasting, fish feast on my favorite secret beach, swimming in the calm warm waters of the Mediterranean, hiking in the lush foothills of the Pyrenees. Sun+sea+colors that inspired Matisse+a new writing project.
Sensory adventures Include:
Swimming in the Sea
Hiking in the hills
Massage
Wine tasting/tour of local winery (English spoken!)
Farmer's market
Field trip to Céret (Picasso "discovered" cubism here) or ancient fortified city of Carcassonne.
Sample day
8:00 am Morning village walk
9:00 am Gather for croissants+fruit+coffee
9:30 am Morning writing workshop
12:30 pm Group lunch
2:00 pm Afternoon sensory adventure
7:00 pm Group dinner
8:00 pm Evening talk by me or guest
What Is Included In Your All-Inclusive?
5 morning writing workshops
Afternoon sensory adventures with Karen
Evening craft talks by Karen or visiting guests
Franco-Portland Goody Bags to support your writing and tickle your five senses
The opportunity to connect with like-minded citizens of Karbohemia
One-hour private consultation with Karen
Ground transportation to and from Perpignan

Pricing and So Forth

$250 will reserve your spot

EARLY BIRD: $2750, Paid in full by January 26

BIRD-BY-BIRD:  $3250; 1/3 payable Jan 1; 1/3 payable Mar 1; 1/3 payable Apr 26 (one month prior to retreat)
DEPOSIT AND PAYMENT – Deposits and payments can be placed on a credit card or debit card through PayPal, or you can mail a check. To avoid

Paypal

fees, you can use the friends and family option, by sending money to K2@

karenkarbo

.com and check the "Send to friends and family" option.
CANCELLATION POLICY – If you can't join us after all and must cancel, we will refund your deposit with 45-day notice (by April 11, 2019). With less than a 45-day notice, we will refund your full deposit only if we can fill your space. There will be a $25 handling fee for all cancellations.


---

Grab your spot today — Come to Your Senses Senses May 26 – June 1, 2019! Save $500 if you register before January 26
Email k2@karenkarbo.com

---
---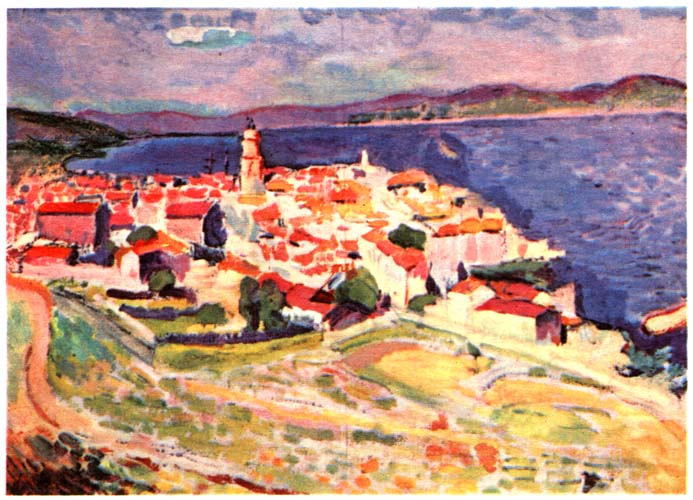 Interesting history: Matisse was 35 when he summered in Collioure. He was an established traditional artist, but his immersion in the colors, the sky and sea and sun, brought forth a new way of painting: fauvism, the first major modern art movement of the 20th century.