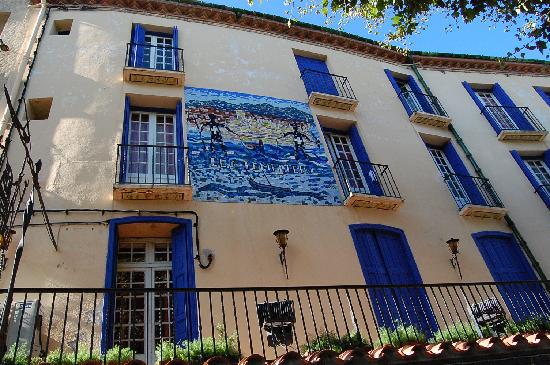 I'm in Collioure, France making arrangements for the Return to the Tactile Writing Retreat coming up in October, 2018. I am pleased to report that the hotel has been chosen! Hôtel des Templiers! It's a classic little French hotel with a phenomenal artistic history. The rooms are cozy, the beds are good (I checked!), and we're going to try to assure that everyone has a room with a balcony – no guarantees because France – but we're trying.
There is still room in the October 1 – 6 retreat, so if you're interested in getting in touch with both your writing life and your senses, this retreat is for you. It's all inclusive: food, lodging, everything except getting yourself to France. Learn more and register here. 
There are always flowers for those who want to see them. – Henri Matisse
The urge to snap a shot of every narrow street is nearly overwhelming. Thick, sherbet-colored walls, bright wooden shutters, terra cotta roofs, the cobblestones.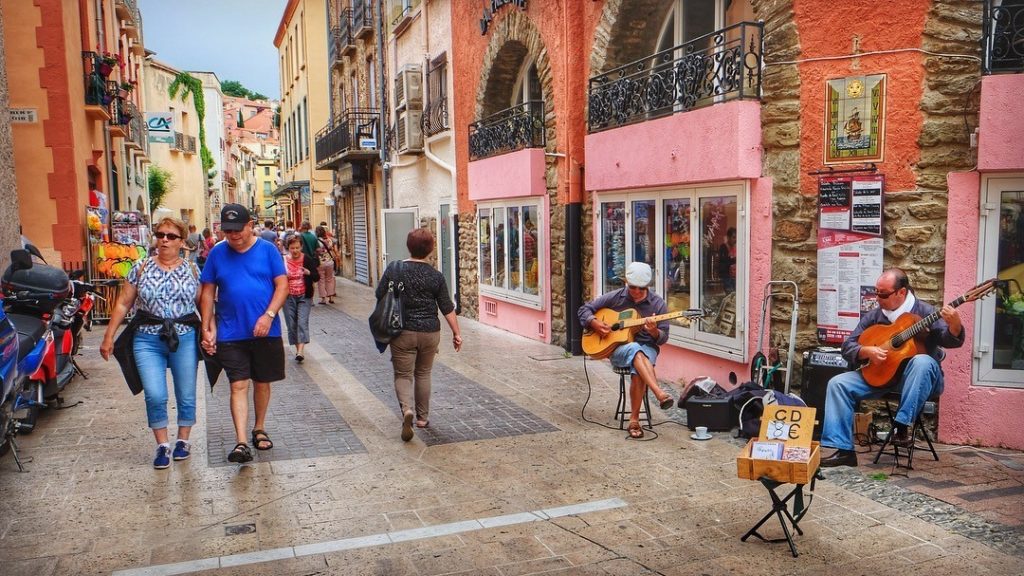 Collioure is famous for its anchovies – also their colorful anchovy boats. In 1870 there were 140 boats and 800 fishermen. Now, only two anchovy salting families remain. These are not your nasty low rent pizza anchovies, but are buttery, tangy and sea-flavored. Yum!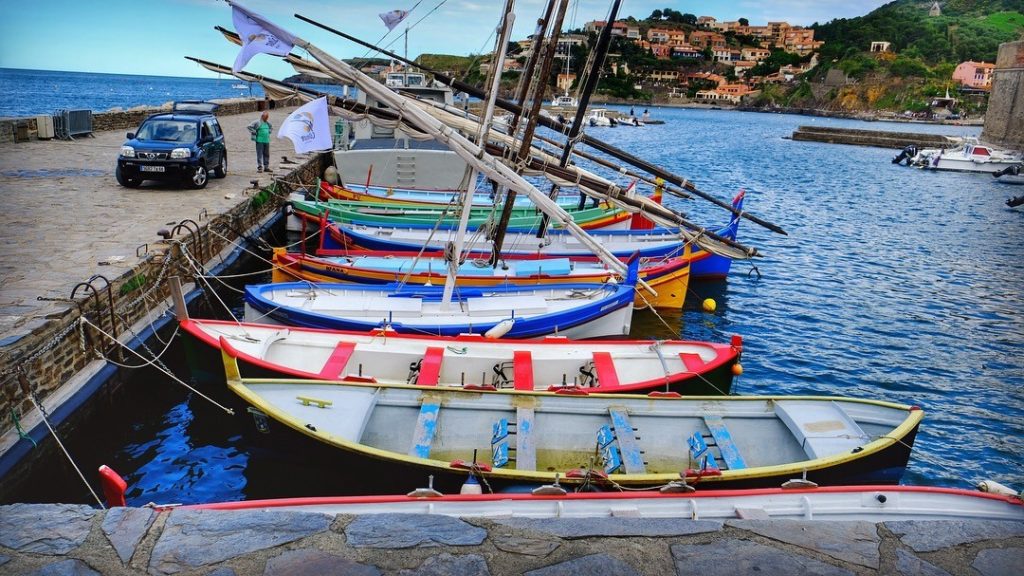 There are three beaches in town. We call them: Far Beach, Resto Beach, and Our Beach, where we swim most days and afterwards, grab a class of Perle de Collioure rosé before heading back to the house.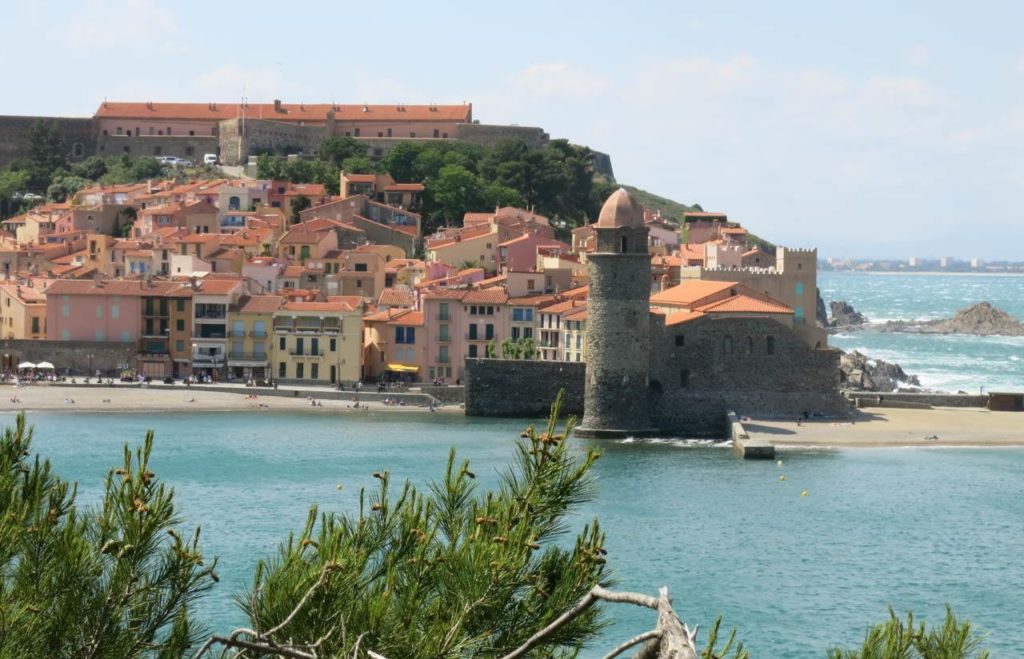 Because the first week of the Return to the Tactile retreat sold out, we are offering a second week October 1 – 6, 2018. Join us in Collioure!