On February 26, 2018, I published In Praise of Difficult Women: Life Lessons from 29 Heroines Who Dared to Break the Rules. It was a surreal experience: because it was published smack in the middle of #timesup and #metoo, the general assumption was that I'd NaNoWiMoed out a 352-page book about the lives of 29 women sometime around the time Oprah gave her very presidential-sounding speech on the Golden Globes on January 7.
Of course, no one really thought I whipped out the book in a month. People who read and write and talk about books still more or less adhere to the laws of physics and reality. They know it takes many years to write a book of this length, breadth and depth. Still! Could there have possibly been a better time to publish a book about the ways in which iconic women we know and love (and who sometimes rub us the wrong way, like Lena Dunham, currently enduring a moment of supreme unpopularity) step into their so-called difficult natures and let their souls shine, their freak flags fly? Difficult women ruled! Difficult was the new black!
The result was a two-month book tour, some good reviews and thoughtful essays and a lot of conversations in which, full disclosure, I said the same thing over and over again. Difficult is the new black! (See what I mean?)
Here is a curated sample: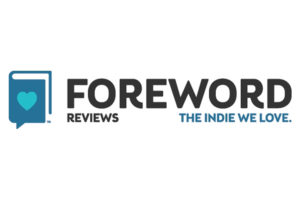 Bottom Line: "Though the list is diverse, a common trait among Karbo's forthright females is being true to one's soul—for better or worse, but generally better. In Praise of Difficult Womenoffers many words of wisdom, including sage advice from fashion titan Diana Vreeland, who noted that the only right life to live is "the one you know you want, and you make it for yourself."
Right on for quoting Diana Vreeland. Also, for cautioning the reader that it's only generallybetter to be true to one's soul. Read the review.
---

Bottom line: Refreshingly frank, Karbo's book celebrates women who forged provocative identities and found life fulfillment despite the odds they faced. Inspiring reading about women who have shown "that it's all right to occupy our humanity."
Would love to know what is the opposite of refreshingly frank, and could I get a list of titles, please. Read the review.
---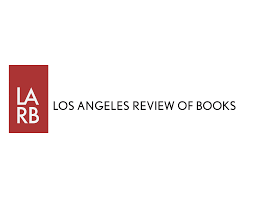 This is, ultimately, a friendly book, and delicious details abound: those eyelashes on Elizabeth Taylor? She was born with two sets. And this: Apparently, the term "gender discrimination" was coined by Ruth Bader Ginsburg's secretary when she observed that the male justices, "like a dog distracted by a squirrel," would be unable to concentrate on Ginsburg's argument in a brief, given her frequent use of the term "sex discrimination." All that sex, you see. Which just goes to show, being difficult isn't just for the famous. That secretary is going on mylist.
 It's true, I'm pretty friendly. My mission is to write books that are the equivalent of someone you would actually want to talk to for the duration of a five-hour flight. Also, that secretary is on my list too. Read the review.
---

"Some of these women were phenomenally difficult," Karbo says of their unwillingness to bend to the expectations of the societies in which they lived. "I like to say we're all daughters of the age and time in which we were raised. At the time these women grew up, they were really pushing against a lot."
This benign interview, in my home county newspaper, generated hate mail, including a call to lock me up (for aiding and abetting Hillary after the fact by writing about her.) Read the review.
---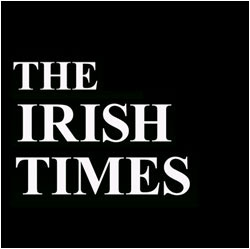 "It really doesn't take much to be a difficult woman," Karbo tells me now, by phone from France. "Really you just have to not be too concerned with what people think about you and you're eventually going to run into someone who thinks you're difficult because you're inconveniencing them."
I talked to journalist Catherine Conroy for close two hours for this interview. It was at the end of my book tour and between that and her Irish accent, I said pretty much all the things your would never tell a reporter. Except a lovely Irish one. Read the review. 
---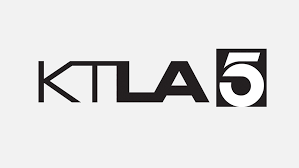 Karen Karbo sat down with KTLA to discuss what makes these women labelled as "difficult," be it ambition or assertiveness. TV producer and writer Shonda Rhimes, German Chancellor Angela Merkel, Mexican painter Frida Kahlo and singer Janis Joplin are just a few of the 29 women featured.
Before the show the producer said they were going to ask for some "other words" (you mean synonyms?) for difficult woman, but cautioned me not to say bitch, but "b-word." I could do that. On air, while  I was listing the b-word, it occurred to me the c-word was right next door, alphabetically speaking. What you can't see is the anchor's response – her eyebrows flew up so fast they nearly crashed into the ceiling.
---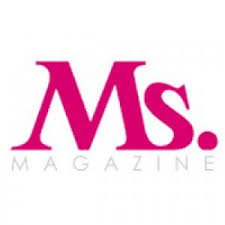 The Ms. LIVE Q&A: Author Karen Karbo Talks Difficult Women: We're LIVE with Karen Karbo, author of "In Praise of Difficult Women"—a book of essays honoring iconic women who broke the rules and lived life on their own terms. I had the best time talking with Carmen Rios. I'm extra smiley because she'd just gifted me with a galley of Meg Wolitzer's The Female Persuasion. (Actually, she had two copies and I begged her for the extra one.)