Come to your senses
–
and your writing.

Registration open
NOW

for

2024

2024 Retreats:

June 9 – 15
with guest authors:
Brian Benson & Leigh Stein

September 22 – 28
with guest authors:
Meg Wolitzer & Natalie Serber

In France, being yourself is the only way to be. Individuality is a value here; going along with the crowd is

pas int

é

ressant

. To bring your boldest, most inspired and unique self to the page, it

'

s sometimes necessary to renovate your spirit.

So, how do we get there? How do you go from schedules, screens, and the demands of everyday life to feeling creative and free enough to make a difference in your work?

You come to Collioure. In the summer, the weather and the light are perfection. The blue Mediterranean will beckon you; the colorful architecture, café life, and scent of lavender and jasmine will revive you. The friendly locals — many of whom are our friends — will embrace you as one of their own. Everything, from charming accommodations to exquisite meals will awaken your senses — and infuse your writing with freedom and delight.
In addition, we're over-the-moon delighted to welcome some of our favorite writers to the south of France.
Click here to learn more about our fabulous guest instructors.
Why Collioure? It's magical.
But don't take my word for it – just ask Henri Matisse. When talking about the light here, he said: "There isn't anywhere in France where the sky is bluer than the sky of Collioure. I just have to open the shutters of my room and I have all of the colors of the Mediterranean at my place."
But there's more. This village that sits in the very South of France doesn't invite you to the sensual, it requires it. There's the view of where the Pyrenees meet the Mediterranean, hundreds of shades of green and sparkling seas. There's the smell of salt and earth, lavender, citrus and rose. And there's the history. Collioure was built in 673 as an important outpost for Visigoths. Treat your senses to the Château Royal de Collioure, the 17th-century Notre-Dame-des-Anges Church, a moulin, a windmill, cobblestone streets and Fort St. Elme, high upon a hill. It's almost as if Collioure was designed by a brilliant architect whose sole mission was to get humans to fall in love with the natural world, again. And let me tell you – it works.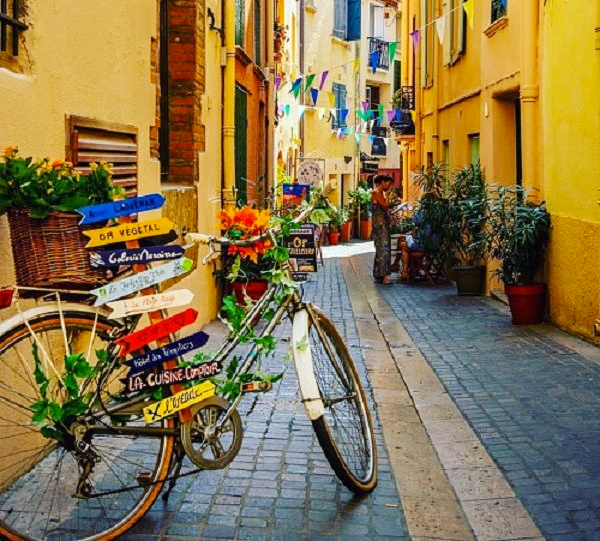 It's France. The food is incroyable.
The food. The food! The food. It's so good, I need to exclaim more than three times but for now, I'll tempt you with this: paella made with gorgeous shellfish plucked straight from the sea; bomba rice brought from over the Spanish border, and dolloped with rich, garlicky aioli; a pesto lasagne made with delicate layers of homemade pasta, creamy bechamel, and bundles of basil pounded into an aromatic sauce; and a wobbly panna cotta perfumed with leaves from the fig tree next door and topped with a refreshing Charentais melon granita. Are you there yet?
Part of coming to your senses is culinary, thanks to our talented local chefs. They know the region, the flavors and ingredients of French Catalonia. Every meal is designed to transport you, and cooked with love. Merci, chefs!
"Cooking in Collioure is a chef's dream come true. The access to incredible ingredients is unparalleled—tomatoes and eggplant in every shade of the rainbow, luscious figs and melon, herbs that perfume the air, the freshest fish caught in the sea that stretches out in the distance, and the fabulous local cheese, charcuterie, bread, wine, and more. My greatest pleasure it to take these beautiful ingredients and coax them into delicious meals that allow participants to truly connect with their surroundings (and their senses)." – Emily Park, Chef
Put yourself in our chef's hands for the week and try new things. If you have severe allergies or dietary restrictions we'll do our best to accommodate, of course.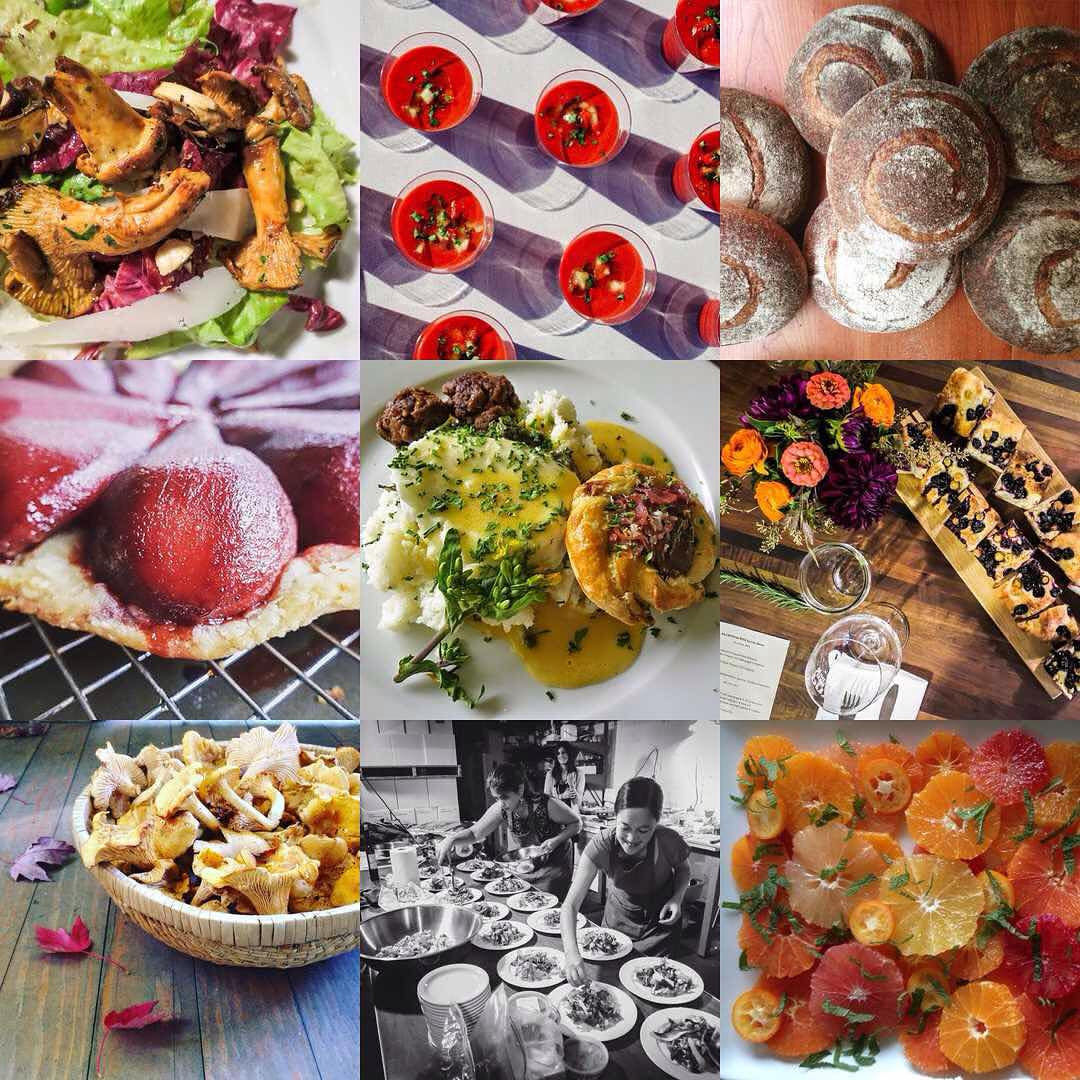 Writing happens in the mind – and on the screen. If you're not careful – and I say this from experience – you can push yourself to a level of productivity that requires you to spend even more time on the screen and less time in the world. But great writing is born from the senses – and coming to Collioure will awaken all of them. That's why the retreat isn't all about writing, it's about living. Whether you're a beginner, an emerging, or a published writer, this retreat will help you experience the world in a way that's loose, free, and wonderful for your stories. Here, you'll:
Reconnect with your writing self to deepen your work

Put words on the page every morning

Surrender to the sun and the sea

–

and see what it does for your stories

Experience in-depth craft workshops with special guest authors

Get the gift of a one-hour private consultation with Karen

Dive into Afternoon Sensory Adventures with Karen

–

swimming, hiking, marketing, wine-tasting

–

and emerge inspired, refreshed, and delighted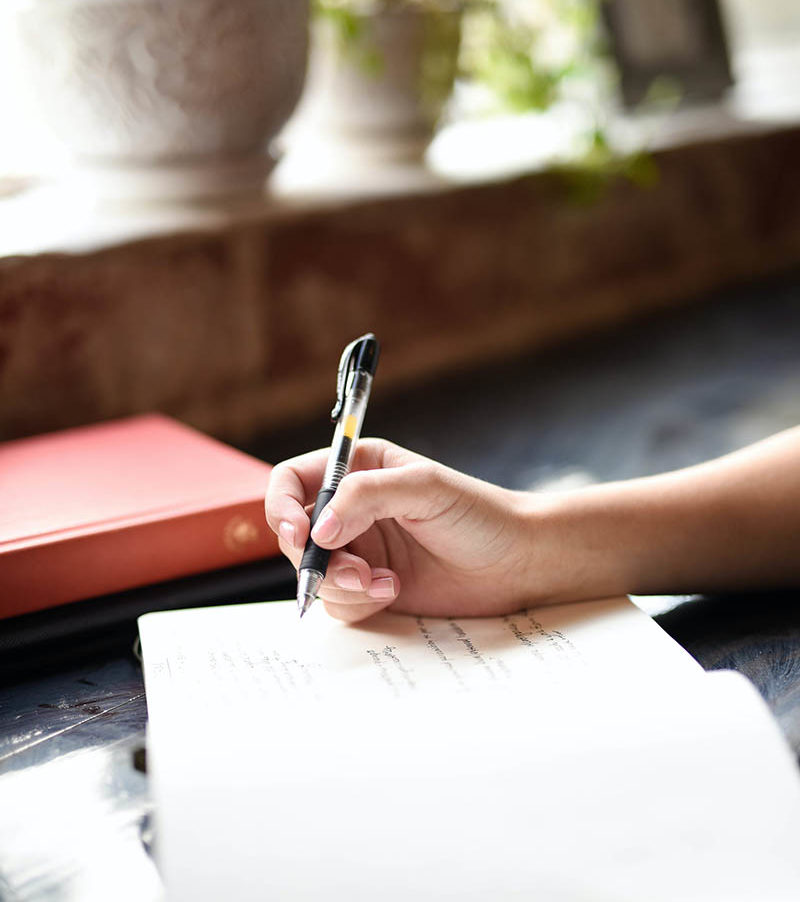 The sun, the sea, and a beautiful, off-the-beaten track French village
Each retreat is all-inclusive and can accommodate up to 12 attendees. Registration is first come, first served, and we tend to fill up quickly. The retreat includes:
Six nights

'

accommodation at a charming, artsy, historic hotel in Collioure, close to shops, caf

é

s, and the sea

Two meals a day + hearty snacks

Five morning writing workshops + plenty of tips, laughs, and inspiration

Afternoon sensory adventures with Karen + guests

Evening apéro + dinner chez moi

Evening craft talks by visiting writers

Optional one on one consultation with Karen

An authentic experience a small village in the deep south of France + a chance to make new writer friends, and elevate your writing.



The only item on your To Do List is getting yourself to Perpignan; then you will surrender to a week devoted to getting back in touch with yourself, your body, the natural world, and your writing.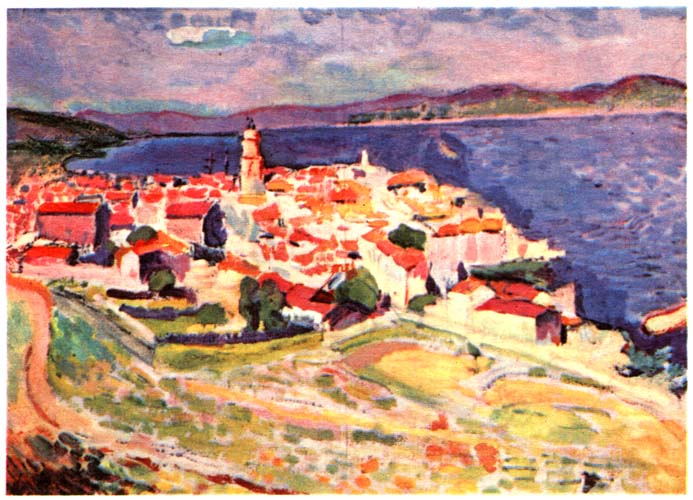 Not to brag, but writers love it here. Read on.
"Karbohemia is not a place one finds on a map - it is an experience and a state of mind. It is nurturing and challenging. It is new acquaintances who become old friends. It is deep vulnerability, and tears, and laughter and joy. It is rich colors, textures and tastes of food, wine and history and culture. Karbohemia is far more than I could ever have imagined.

Laurie Taylor

Writer, Author of The Accidental Truth
"Collioure is magic, and so is Karen Karbo. Add fabulous guest instructors, time and space for writing and reflection, nourishing food and breathtaking land-and-seascape, and the result is perfect and priceless. I can't wait to come back.

Sara Fischer
"The writing is "what we shouldn't ever speak about" and "what we're afraid of" and "what we have yet to figure out." This is where Karen Karbo's masterful teaching and depth of writing experience took us. It was on the body and of the earth and sky and sea – all pink and midnight and mauve in a landscape that's inspired art and war in equal measure. Breathtaking is too small a word. Long live Karbohemia.

Jenny Forester

Writer, Teacher, Editor
"This week has been a life-affirming adventure, and I am grateful!

Karen Lynch

Writer, Former Detective
"This was my second time at Come to Your Senses and I'm so glad I returned. The town is charming, the hosts attentive, and the workshops inspiring. Best of all, on both visits I had a major breakthrough. Magic!

Ann Whitfield Powers
"From Jerrod bringing coffee service to the hotel first thing in the morning to hosting us every night at their home for a leisurely apero and amazing dinner that's almost too pretty to eat, Karen and her crew truly take care of you. And Karen, Ann [Garvin] and Cheryl [Strayed] were the best trio to learn from – overflowing with wisdom, generous with their time and friendship, and so, so funny.

Leia Carlton
"When I signed up for Come to Your Senses, I was nervous, traveling so far to work with authors I'd never met. But Karen created an environment where writing was relished and celebrated. An incredible group of women… in a little French village… Karen and her team pulled it off beautifully.

Kim O'Hara, Book Coach/Author
"I wrote, sang, ate, listened, talked, made art. I flirted, sistered, desired. I crossed a threshold. It was magic.

Heidi Beierle, author Heidi Across America
"I spent my week laughing, digging deeper, and floating in the sea. I left with a trajectory for my writing project, as well as a memorable bond with a wonderful group of writers. I would come back every year if I could!

Leia Carlton
"Collioure is such a magical place, made even better with Karen and Jerrod's incredible hospitality. Having the opportunity to learn from Karen, Ann [Garvin] and Cheryl [Strayed] was such a gift.

Kristan Moran
"Loved Collioure – beautiful surroundings, variety of activities, and local knowledge. I appreciated all the instructors and invaluable tips and information I'll use. Thanks to each of you! I was grateful to participate.

Robyn Biesell
All-inclusive Come To Your Senses Retreat
(includes meals, lodging, workshop, one-on-one consultation)

Each retreat is all-inclusive and has ten attendees, so registration is first come, first served.
Our basic payment structure: 1/2 when you register, 1/2 four months before your retreat begins. Deposits can be placed on a credit card or debit card through PayPal.
Cancellation policy: Can't join us after all? I'll refund your deposit with 90-day notice. With less than a 90-day notice, I'll refund your full deposit only if we can fill your space. There will be a $25 handling fee for all cancellations.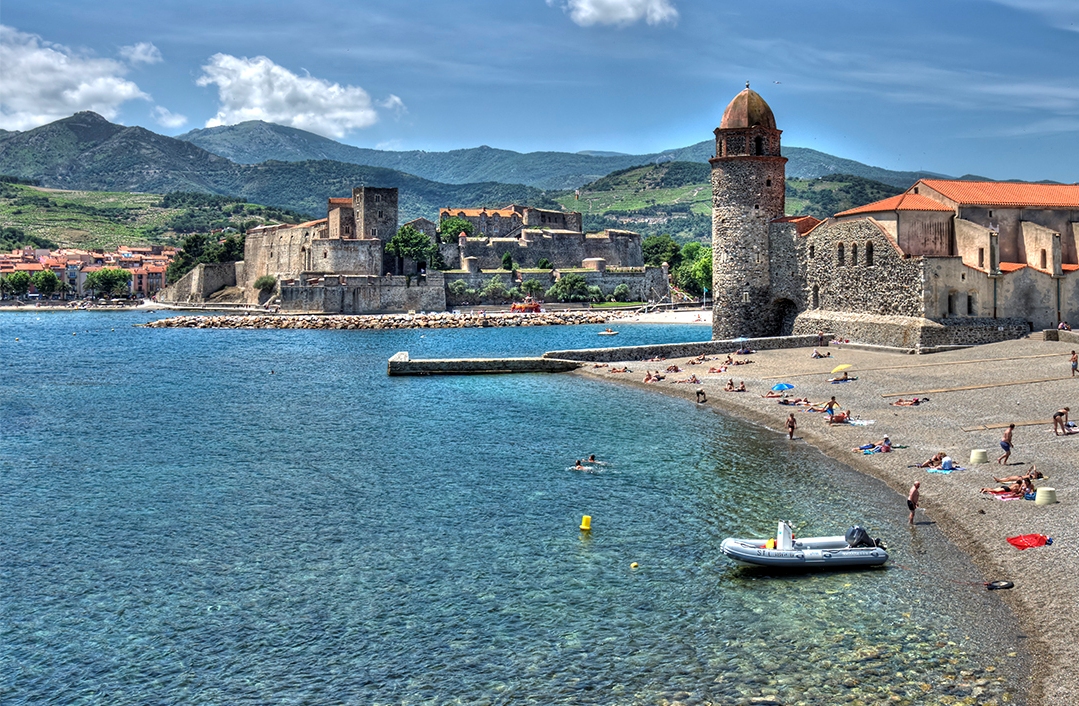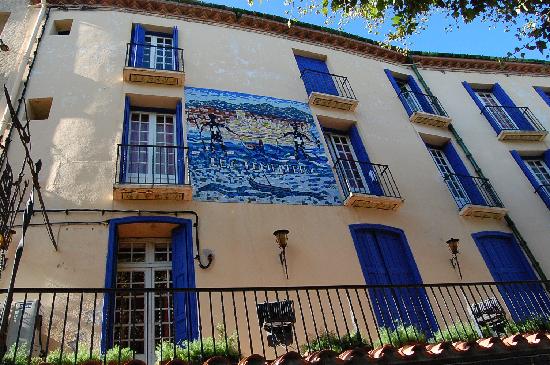 You have questions? I have answers.
Well, to these questions, at least.
How do I get to Collioure?
The closest major airport is Barcelona (BCN). Perpignan, the closest city to Collioure is ninety minutes north by train. Some students also choose to fly into Paris (CDG) and take the train south. Perpignan is five hours south. Whether you come from Barcelona or Paris, we will pick you up in Perpignan and take you to Collioure.
​What do I need to bring?
Casual warm weather wear, with a jacket or heavy sweater just in case it gets chilly at night. Good walking shoes. Toiletries you can
'
t live without (there are markets and pharmacies here). Swimsuit or shorts/top to swim in. Note: the beach scene is casual and inclusive here. This is a place where every body is a swimsuit body and everybody who wants to go swimming, does. Aqua socks for the smooth stones on the beach. If you have tender feet, you
'
ll want these. Sunscreen, bug spray (forget DEET, Burt
'
s Bee
'
s Natural Bug Repellant works great.) Laptop, notebook, and the accompanying chargers and adapters.
​What expenses aren't included?
Airfare and train fare. Spending money.
​What if I have a special diet?
Please let us know as soon as possible if you have a major food allergy or dietary restriction so we can talk with Chef Emily about whether it will be possible to accommodate.
Will Karen read and give feedback on my work in progress?
Yes. A one-hour private consultation with Karen is included in your retreat package. You can discuss the work you
'
ve generated during the week, or arrange with Karen to review and discuss 25 pages of your work-in-progress.
Absolutely, both in your hotel and in the workshop space.
What if I have just started writing? Is this for me?
Come to Your Senses is designed to develop and strengthen your ability to capture the
'
real world
'
on the page. This is a key component of successful writing, and beginners as well as seasoned pros need to exercise this muscle. This retreat is for anyone who wants to immerse themselves in a unique environment, and write from their full human selves.
Do I have to share a hotel room?
No. All rooms are singles, with a private bath and AC.
What do I need to bring to have my devices work?
This explains
everything you need to know about adapters and converters. If it all seems like too much of a nuisance, we will have power strips at the workshop space at the ready for you to charge your screens. If you need one for your hair dryer or  curling iron, you
'
ll have to make sure you have the right adapter and converter.
Do I need to speak French?
It never hurts to learn some basic French. That said, Collioure is a beloved holiday spot by the British, and most people are happy to practice their English with you.

I also teach at the Todos Santos Writer's Workshop every year.
Want to learn more? Go here.