I continue to be amazed by the devotion of the fine folks who have taken up the #LiveLikeJulia challenge.  Thank you for sharing your insights with all of us.  I am grateful beyond words.
This Week:
Gigi Little, following a week's pledge "to [try my damnedest to] never apologize,"  improvises Coq Au Vin (with hilarious step-by-step instructions) and revels in an anniversary celebration with Stephen,  her very own Paul Child.
Sister Blogger Erin Clune recently delved into Rule #5 All you Need is a Kitchen and a Bedroom while traveling through Europe. With tongue-in-cheek humor, she suggests after two weeks of French food perhaps the rule should be "All You Need is a Brasserie and a Digestif? "
"Where is my what-the-hell attitude?" That's the question Laura Lavelle (aka Foodie Laura) asked herself as she obeys her whims (Rule #4) and prepares to open her own pop-up restaurant.
"To really Live Like Julia will take more than a week or a month of dedication, and I am willing to Live Like Julia for the rest of my life." ~ Christy Majors summarizes how she plans to achieve culinary fulfillment.
Eufemia Fantetti (living Rule #3 – Learn to Be Amused) writes poignantly of her continuing quest to remain amused while grappling with the past.
Following her return from Italy, Sonya Lea (Rule #1 – Live with Abandon)  shares, "If I'm going to be all in stateside, I'm going to have to turn off the distractions. Not the fun ones, like trying a new recipe or making a new story or writing a note to a friend. But the ones that keep me from being here."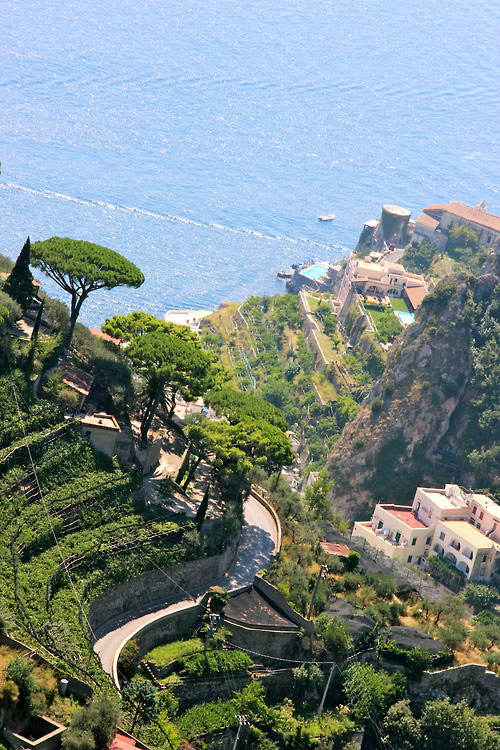 Sonya Lea's Gorgeous Italy
Other highlights:
@gigiblittle doesn't say she's sorry, improvises Coq Au Vin, and finds her own Paul Child. #LiveLikeJulia http://t.co/DxDz83PvEo

— Karen Karbo (@Karbohemia) September 17, 2013
Instead of driving straight home from the #Umpqua decided to embrace a whim #livelikejulia to visit #CraterLake pic.twitter.com/K9s9baQNmr — Kerry Newberry (@kerrynewberry) September 16, 2013
What keeps you grounded & optimistic? Whatever it is, plant your flag there and rejoice #LiveLikeJulia

— Camille Cole (@CamilleLaPlume) September 13, 2013
And the final product. Perfect fall night to #livelikejulia and whip up this amazing chili.… http://t.co/GAVNDjnw2z

— Ann Ueno (@ann_ueno) September 16, 2013
If Julia gobbled this book up – so must I! #LiveLikeJulia pic.twitter.com/zwKxm5xqbd

— Christy's Palate (@ChristysPalate) September 16, 2013
"Rather than resolving to get your act together… …find things that give you pleasure." http://t.co/dOfv4Dss1p #LiveLikeJulia

— deb (@iwritedeb) September 18, 2013

Here is a recap of the rules. Choose one, live it for a week, and join us.
Live with Abandon
Play the Emperor
Learn How to Be Amused
Obey Your Whims
All you Need is a Kitchen and a Bedroom
To Be Happy, Work Hard
Solve the Problem in Front of You
Cooking Means Never Saying You're Sorry
Make the World Your Oyster (Stew)
Every Woman Should Have a Blowtorch