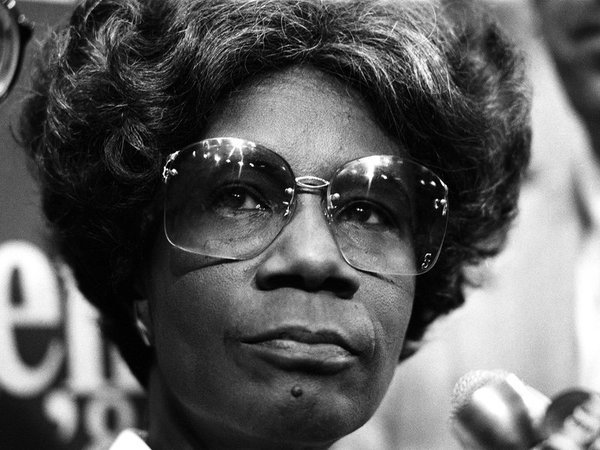 Difficult Woman N°22
Shirley Chisholm
(1924-2005)
Who: Politician. Author. Educator. Presidential Medal of Honor Recipient. Unbought and unbossed.
Signature Difficult Moves: First African-American woman elected to the United States Congress, where she served for seven terms (1969-1983). In 1972, first African-American and first woman to run for the Democratic party's presidential nomination.
What People Said About Her: "Some of the men in Congress did not respect her, she just stood out and they didn't get her. But she wouldn't back down. She didn't go along to get along, she went to change things." — Barbara Lee, Congressman for the 13th District of California
Personals: Married twice. No children. Too busy changing the world.
Feminine Charms: Of no interest, given her oft-quoted sentiment: "The emotional, sexual, and psychological stereotyping of females begins when the doctor says, "It's a girl."
How She Spoke Truth To Power: Vocal advocate for reproductive rights, minimum wage requirements, and government assistance programs for working families. While serving on the Congressional Education and Labor Committee, Chisholm only hired women to work in her office, half of which were African American women.
Quote To Live By: You don't make progress by standing on the sidelines, whimpering and complaining. You make progress by implementing ideas.
Image credit: Library of Congress