Everything that's transpired over the past month or two begs the question: if we take a break and think about something else, or go for a walk or swim and think about what we're going to make for dinner, are we simply reverting to our privilege? Are we allowed to take a breather, even though there is no breather for black people? The somewhat dismaying answer to both is yes. If you can give yourself a break, please do so.
And chances are if you're reading this, you want to be a better ally. We all want to be the best allies we can be. We feel terrible when we fuck up. (The black boxes we posted on Instagram on #blackoutTuesday). But don't let's waste time feeling bad about not doing the revolution correctly. (It's another form of privilege, the luxury of self-pity.)
If you can join a protest do that (let's not forget we're still in a pandemic). If you are decent on the phone, make calls (let's not forget there's an election in a few short months.) If you have money to give (and most of us can spare something), donate. Above all, read (which you can do, presumably, since you're reading this). There are dozens of excellent book lists that could keep you busy for a year. Let those titles occupy your nightstand.
Know yourself, and do what you can do, and keep doing it. Don't fall into despair because you feel like you should be organizing protests, or starting your own Instagram talk show. We are not all made to stand on a balcony and give a speech. Find what you do best and do it, every day, every hour. And keep on doing it. Do it after we've returned to posting pictures of our dogs snoozing on the couch and loaves of sour dough. Just keep doing it.
:: News from the rue ::
We bought a house. It took seven months from the day the offer was accepted, but finally the homely little mid-century Catalan house on the rue du Soleil is ours. For the past year we've live in an apartment on one of the main streets of the more populous La Ville, and are now moving across town, to Le Faubourg, a 10-minute stroll away. Our new house has two terraces with a view of the velvet green foothills of the Pyrenees, a handful of vineyards, and no less than three ancient forts. It's a block from our favorite beach, and the Saint-Elme, our favorite après swim café.
It's needs a little (read: a shit ton of) work, and we'll be living in it as we renovate (madness).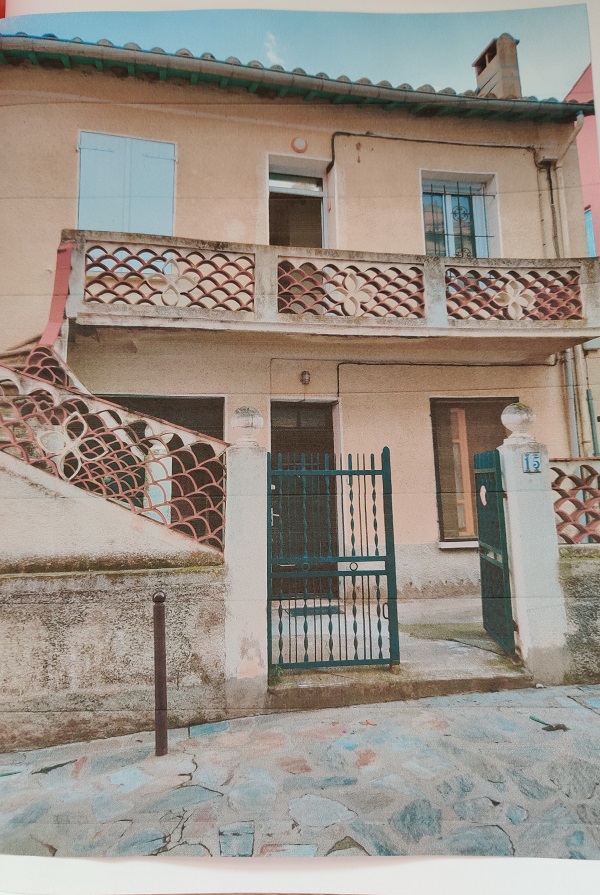 :: Fancy new website ::
My website has also been renovated by the ridiculously talented Portland duo behind https://launchwithlove.com, writer and "whimsologist" Kari Luna and graphic designer and artist Kait Kenobi. I've become addicted to the light, heat, and color of this place, and wanted my site to reflect that. There, you will find a new blog, A Broad Abroad, where I'll be posting regularly about the renovation, the refaire, and life as we enter our second year as French residents. If you are interested in any particular aspect of making a life in France, please email me and I'll give it my best shot.
:: Good scents ::
Summer arrived in the third week of May. It's hot. The smell of jasmine is everywhere. Red wine suddenly seems too heavy. I messaged my friend Rachel, to see what kind of scent she was wearing as the season turned. An English professor with a life-long passion for all things fragrant, last year Rachel enrolled in a professional program to become a "nez de parfums." She's my go-to girl for everything scent related. One of the things I miss about visiting her in Bordeaux is shopping at Le Nez Insurgé, where we sample perfume until we've exhausted our sniffers.
Rachel says, "As spring transforms into summer, I love reaching for fragrances which echo the way the air warms and swells. I gravitate toward perfumes which put me in mind of garden corners full of jasmine and honeysuckle, the fragrance rising from a bowl of fruit, the breath of a green growing wall, small verdant nooks alive with blooms and bees buzzing. Une Nuit Nomade's Les Jardins de Misfah is a recent discovery and I'm gradually falling in love. It opens with a reminder of summer's abundance — a burst of rich, sundrenched fruit, not the crisp freshness of apples, but the honeyed syrup of a handful of golden dates freshened with a peppering of cardamom and a dash of nutmeg. A minute or two later, we get a whiff of rose, not a heavy, overwhelming rose, but a languid rose which unfurls around the fruit, a velvety drizzle of rose cordial. The whole is sprinkled delicately with a whisper of saffron which adds an unexpected hint of salt, as if spring has left behind a few tears for summer to taste.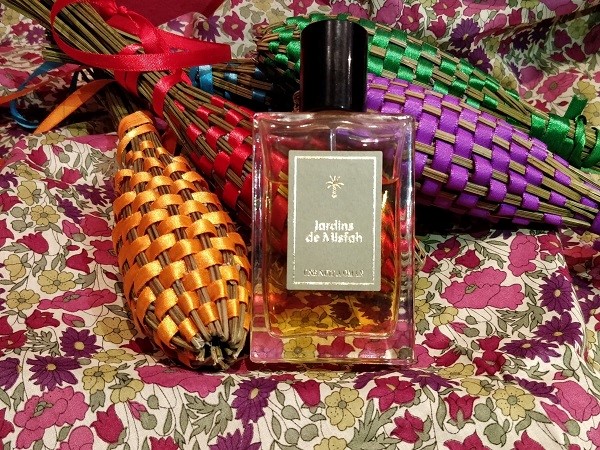 :: Two newsletters to get you through these difficult days ::
Every day I struggle to find balance from day-to-day between reading so much news I need to go to bed and cover my head with a pillow. My solution: a half-hour with the New York Times, and two newsletters. Heather Cox Richardson's Letters from an American, puts the day's political crises in historical perspective. Natalie Serber's read.write.eat is the ultimate comfort newsletter. If Heather Cox Richardson is the smartest, calmest flight attendant during the most turbulent flight of your life, Natalie Serber is your person on the ground with a warm blanket, something delicious to eat, and a great book that will console and entertain.
::Mon petit promo::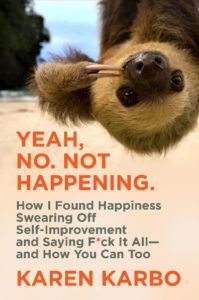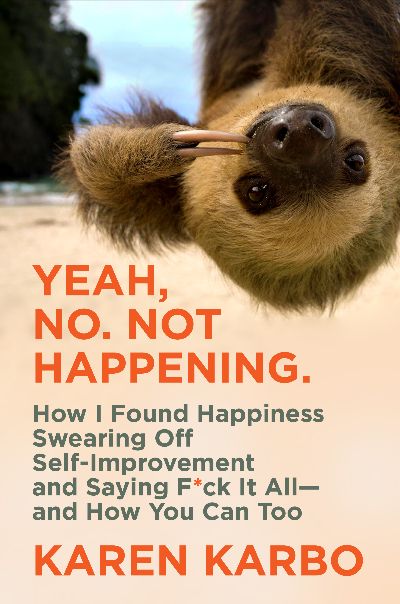 If you'd like to pre-order my new book, Yeah, No. Not Happening: How I Found Happiness Swearing Off Self-Improvement and Saying F*ck It all — and How You Can Too, click on the world's sexiest sloth.
For readers in Europe, click here.
Merci bien for reading!
A+ (A plus, from à plus tard, see you later).