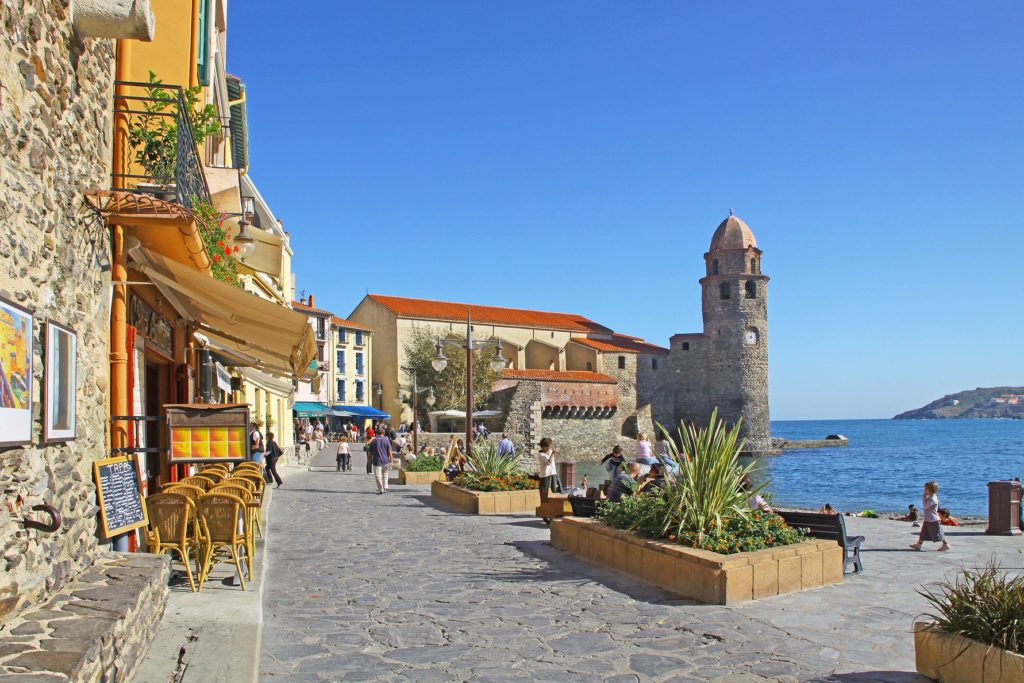 On habite ici maintenant. We live here now.
This has been the phrase on our lips every day since May 15, when we took possession of our small and very charming apartment in Collioure. We have uttered it to the candied peanut man at the farmer's market and to our regular waiter at the Sola (one of two local watering holes in town) and a cheese monger from Bourg-en-Bresse, near Lyon, whom we met one night at our favorite tapas place. He wanted to practice his English. Parce qu'on habite ici maintenant, we wanted to practice our French. When we told him about our move he said, "But what about the taxes!" We said we had two words for him: Donald. Trump. He said, "I have nothing for that."
It's not about fleeing Trumpistan. (There's no escaping him, anyway). Like all immigrants, we are seeking what we hope is a life that suits us better. We live on the corner of rue Pasteur and rue du Petit Puits (the street of the small well), over the nougat shop and across from the boulangerie. In the morning, we wake up to the street cleaner, and the burble of French. We eat croissants, yogurt, and raspberries for breakfast and hang our clothes to dry out the window. In the afternoons, I take my laptop to the Sola, where I order un grand crème, a coffee with milk, and work on my book. When I leave, the manager gives me a thumbs up and says in his heavily accented English, "Got it all under control?" In the late afternoons, we go for a swim then, with snarly hair and sandy feet, stop for a glass of Perle de Collioure at the St. Elme.
This is our new life. We don't have a car. We share a closet. I have one shelf for books. Every day we embarrass ourselves speaking French. The administrative tasks – validating our visas, opening a bank account, registering our businesses – qualify as part time jobs. And we are yet to be hit with our first wave of "social contributions," (taxes) – I'm sure that will test our resolve. I argued with the Bourg-en-Bresse cheese monger that at least in France you have a sense that your taxes go towards something other than golf fees for a lunatic. The garbage is collected twice a week. The street cleaner cleans every morning. And the health care is among the best in the world.
He just laughed and said in the world's best American accent, "Okay, cowboy!"